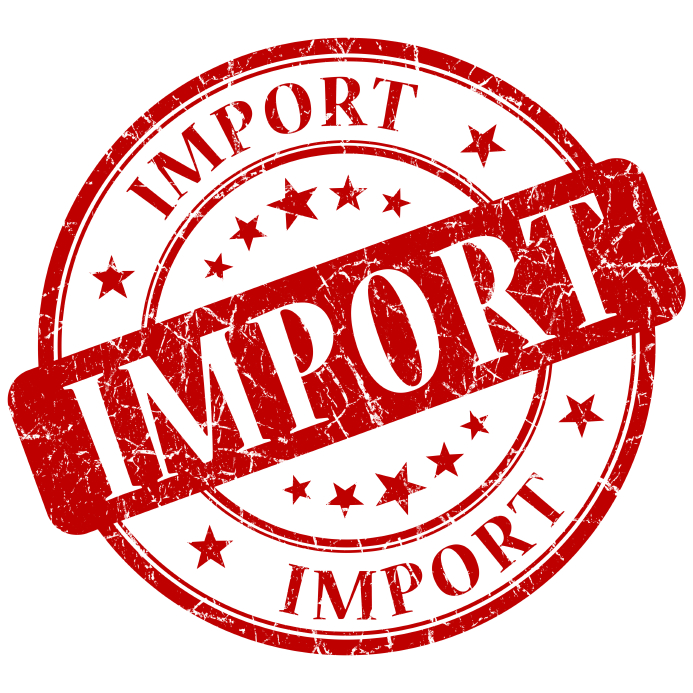 Import Pending June

SHIPPING SCHEDULE
we will be Scheduling all Group shipping
May 12th
Group shipping to:
North Vancouver and Victoria
Calgary, Edmonton and Red Deer
Winnipeg
NewFoundland
Regina
Saskatoon
QUEBEC DIVISION FREE PICK UP AT MONARCH REPTILES

Delivery Routes to
SOUTHWESTERN ONTARIO
(WINDSOR, LONDON, WOODSTOCK, GUELPH, KITCHENER)
-April 28tTH

SOUTHER NIAGARA ONTARIO-
(ST. CATHERINES, NIAGARA, HAMILTON, BRAMPTON, BRANTFORD)
April 28TH

GTA AND SURROUNDING AREA
APRIL 28TH

NORTHERN ONTARIO
(NORTH BAY, KARWARTH, HUNTSVILLE, PARRY SOUND, BARRIE)
-MAY (TBA)
QUEBEC
OTTAWA
See our maps for further details as we cover a lot of area throughout Ontario



$10.00 4X4X4 CUBE SET UPS
We will delivery you spiderling setup for just $10.00
WELCOMING IN OUR 9TH YEAR AT TANGLED IN WEBS
WE ARE SUPER EXCITED AT OUR UPCOMING 9TH SEASON THAT WE HAVE DECIDED TO HAVE OUR BIGGEST SALE YEAR TO DATE!

ENTER CODE: SAVE25
QUEBEC DIVISION NOW OPEN
We are very excited to announce as of February 1st Tangled in Webs will be expanding with a new division In Quebec.
 We have been working for a while now with Dawn and Yan at Monarch Reptiles and they have put a lot of amazing energy and time in to learning about the wonderful world of arachnids. They have trained all their staff and have taken the time to create amazing, detailed care cards that will be provided with all purchase if requested. They have a dedicated section in their store for you to be able to choose in person your new addition to your house.
Monarch Reptiles is a pillar in the Reptile community and we both feel this will be an amazing match, allowing us to provide better and faster service for all of our valued Quebec customers.
What does this mean for you?
1)    We will be creating a multi-language website, allowing you to view and order from a site that is English and French.  You can still order directly off this site. When you check out for now, please choose Quebec Division and we will send you a shipping quote if needed. 
2)    We will be directing all our Quebec customers to order directly through our Quebec division (online and Storefront), but I will always be here to any questions, chats and ongoing support. We are here to work as a team.
3)    We will be handing over the Quebec expos to our new division (not to worry I will be there for support because I would not want to miss out on the excitement)
4)    Over time we will be updating our site so when you log on you can just pick a region to order from.
5)    Cheaper and faster shipping to areas that we cannot reach from Ontario
6)    A retail location open daily with all your pets needs.
7)    For the rest of Canada, it will mean I have a lot more time to spend with you. Faster order time and more delivery routes in Ontario until we can return to expos.
To celebrate our Import  event we will be Running a contest online:
WE HAVE TWO 4x4x4 SET UPS WITH TARANTULAS
To qualify:
1)    YOU MUST LIKE BOTH OUR FACEBOOK PAGES: MONARCH REPTILES AND TANGLED IN WEBS
2)    SHARE THIS POST ON YOUR FACEBOOK PAGE
3)    TAG US IN THAT SHARE with @tangledinwebs @monarchreptiles
4)    ON THE ORIGINAL POST PLEASE COMMENT WHERE YOU ARE LOCATED AND COMPLETED TO SHARE THE NEWS THIS WILL LET US KNOW YOU HAVE COMPLETED ALL THE STEPS by TAGGING A FRIEND
5)    CONTEST RUNS UNTIL THE END OF MARCH (1  winners from each DIVISION WILL BE PICKED)
6)    SHIPPING IS NOT INCLUDED BUT I WOULD BE GLAD TO DELIVER IT IF POSSIBLE
Tangled In Webs
We Began in 2012 with a vision to Bring the magic of  Tarantulas to the hands of millions of Canadians.  
Over the last 8 years, we have become one of Canada's largest Educators and supplier of Captive Bred Arachnids from all over the world. Working alongside some amazing  Breeders we have been able to produce and raise some  rare species of arachnids and help build the breeding efforts with in Canada .
With your help, we have been able to help support the sustainable trade of tarantulas in Mexico.
We are very proud to have added some amazing people to our team over the years and as we continue to grow, online ordering and deliveries will be seamless. We are adding a blogging section and a detailed section dedicated to species-specific Care and habitat. We look forward to competing this section for all. We have also Added the Canadian Arachnid Community on Facebook bringing community togethe
BRINGING THE MAGIC OF TARANTULAS TO YOUR HANDS