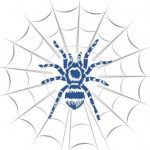 ---
Canadian Reptile and Breeders Expo
Show Sponsors 
International Center
6900 Airport Road
Mississauga, ON L4V 1E8
 September 13-14  
Adult Day Pass – $15.00
Child Day Pass – $8.00
Adult Weekend Pass – $25.00
Child Weekend Pass – $15.00
Family Day Pass – $40.00
Weekend Family Pass – $70.00
*Family consists of 2 adults & 2 children
**Children are 5-14 yrs, under 5 are FREE
FREE PARKING
CASH ONLY AT THE DOOR
Stop by and find out how you can support Canherp

2014 Expo line up



Toronto Reptile and Exotic Pet Expo
Downsview Park Toronto, ON 40 Carl Hall Road
Toronto, ON
M3K 2B6
October 26th

December 7th

Montreal Reptile and Exotic Pet Expo
Holiday Inn
Pointe Claire, QC
November 16th

Western Canada Reptile E

xpo
Sheraton (Capri) Hotel and Conference Centre
3310 50 Ave
Red Deer, Alberta
August 23th-24th  (Order by Aug 15th) (looking for volunteers)

Now taking pre orders. (delivers date on front page)

Canadian Reptile and Breeders Expo
Show Sponsors 
International Center 6900 Airport Road
Mississauga, ON L4V 1E8  
September 13-14 (Looking for Volunteers)

Calgary Reptile Expo
September 28th & 29th
Toronto February 2nd Expo!!!
A fantastic start to 2014 line up of Expo!! Thank you to all who came out and helped create some magic moments in our craft center! It was great turn out and we look forward to the rest of the year. 
A really big thank you for all our volunteers today!  Kathrin,   Jessica, Riley! Super amazing … With out you there would be no crafts and no giggles thanks again!
Thank Jesse Fraser for sharing your amazing talent

till next time …. may your webs always be tangled